The future of coworking spaces has taken an intriguing turn as they find their inception within classrooms now. This shift has prompted universities to prioritize the creation of innovative coworking environments, aimed at fostering collaborative learning and entrepreneurial endeavors among the staffs and students. This transition offers them a multitude of advantages, including enhanced networking opportunities, enriched learning experiences, a platform for entrepreneurship, and a space for social learning.
Having said that, With great excitement, we unveil our latest achievement (cue the drumroll).. our cooperation with the University of Heidelberg. Commencing from August 1, 2023, Heidelberg University members have been granted access to workstations within Tink Tank Space, dedicated to the planning and execution of their startup and transfer initiatives. University faculty and students are provided with the opportunity of utilizing Tink Tank`s offices, meeting zones, and communal areas to get a full on experience of our agile working environments and creative community spirit. Furthermore, they can also visit both Tink Tank locations in Landfried and Campbell for a total of up to five days per month.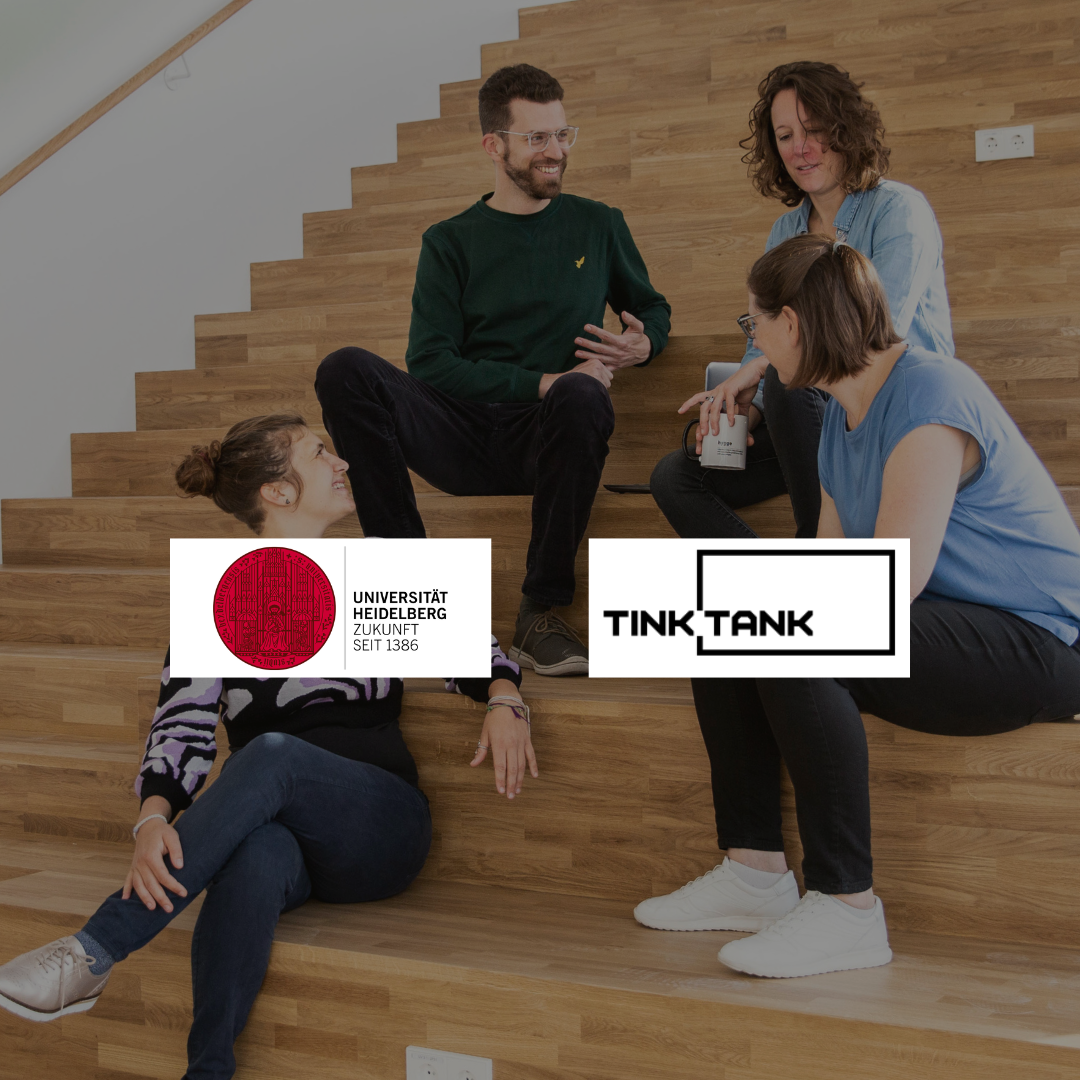 Selecting the appropriate environment holds utmost significance for achieving success, particularly during the initial stages of a spin-off's establishment and growth. The collaboration between Heidelberg University and Tink Tank presents a valuable opportunity with minimal obstacles to support startup initiatives in cases where the institution is unable to deliver the requirement.
Apart from a motivating co-working community and contemporary work environments, individuals enjoy the perks of fast internet, complimentary coffee, tea, water, and fresh fruit. University affiliates, whether individually or in groups, who are engaged in developing concepts, arranging or executing applications for funding such as the #EXIST start-up grant or #EXIST research transfer, or those aiming to advance their spin-off endeavors and require collaborative workspaces, can get in touch with #hei_innovation.
To avail this opportunity, interested parties simply need to communicate their requirements via email and sign a user agreement. Any additional inquiries can also be resolved through this way.
The landscape of coworking spaces has expanded beyond its traditional association with freelancers, remote workers, and startups. A fresh demographic, namely university members and students, is now being welcomed into Tink Tank Space. We offer them to work independently and collaborate with others without having the need to develop a whole facility to run their business operations.
So come cowork with us!
To read more: https://www.uni-heidelberg.de/de/transfer/heiinnovation/neue-co-working-plaetze-fuer-universitaetsmitglieder-im-tink-tank
Dr. Raoul Haschke Anna Katharina Echtenacher Katharina Kull Thomas Prexl Paul Becker Anna Romey Katharina Pelka Shiva Hamid Cansu Cak Priscilla-Georgia Matei Poornima Rajendrakumar Mercedes Köster Clara Sophie Wenz Heidelberg Startup Partners e.V.
#TinkTank #hei_innovation #UniversitätHeidelberg #CoWorking #Innovation #Zusammenarbeit #Gründungsvorhaben #Transfervorhaben #CoworkingCommunity #Inspiration #entrepreneur #startup