From her beginnings as a stage magician at the age of 15 to today as a freelancer for scientific illustration and scientific consulting, Anna has retained her love and curiosity for the invisible and the inexplicable.
On the way to daycare, Anna passed us several times. When she was looking for a Coworking Space, Tink Tank immediately came to her mind.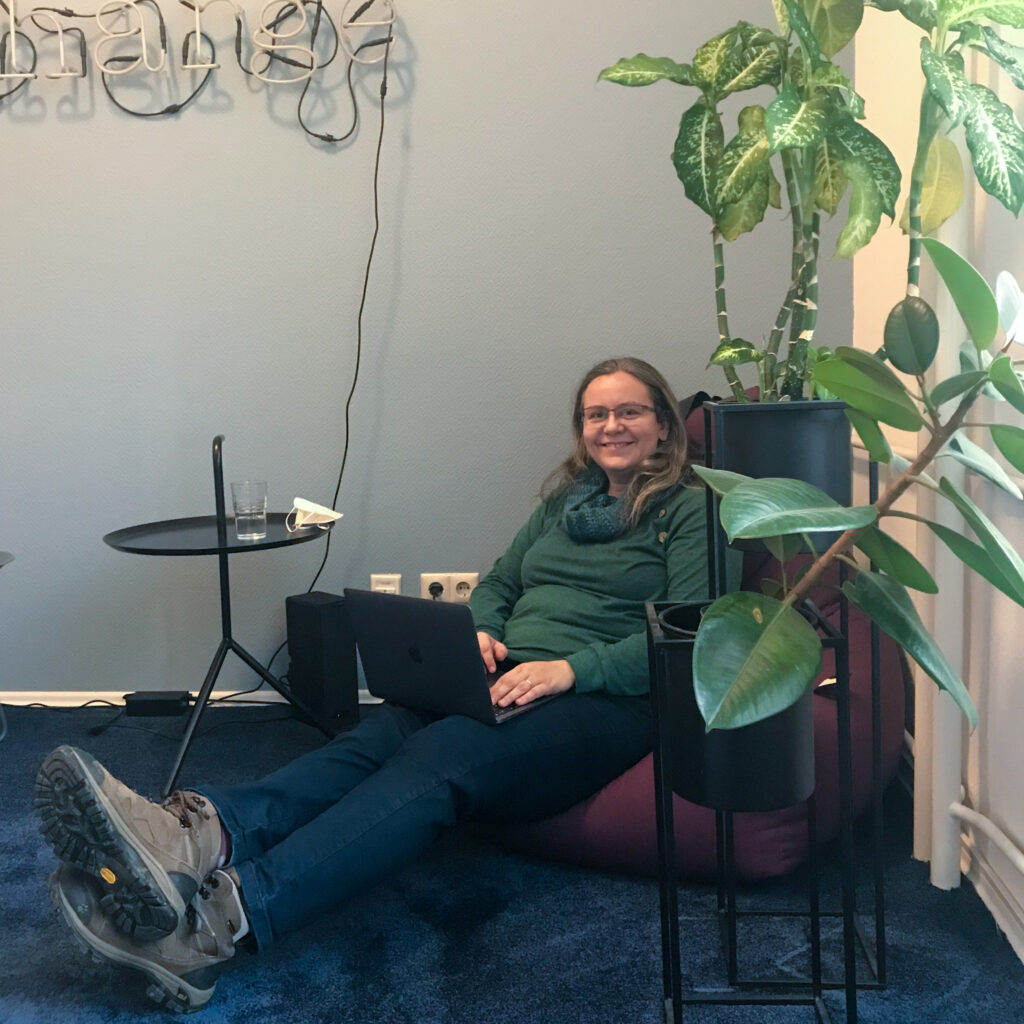 Tink Tank: What was the first job you got paid for and how old were you?
Anna: I tried in Highschool, to sell my handcrafted polymer clay figurines, well it failed but I earned a few pennies 🙂 I also had a hobby, stage magic, and I got paid twice for a show 🙂 ( I was 15 years old).
Tink Tank: What are you currently working on?
Anna: I have my own freelancing business of Scientific illustration and scientific consulting and I am a fresh graduate of a Web Development Boot Camp.
Tink Tank: Has the pandemic had any impact on your work?
Anna: Yes, on the working output, during lockdown with kids also at home only one of the parents can really work, I was in the process or re-training my skills so it was much less efficient than it could have been.
Loneliness is a problem sometimes… It is nice to have people to talk to or just be around.
Tink Tank: Do you already have experience with Coworking?
Anna: No, this is my first time. I like it very much though. Tink Tank has a very nice atmosphere.
Tink Tank: What do you like about working in a Space like Tink Tank?
Anna: Human contact, thought/skill exchange, networking, coffee break/ lunch chatter (of course wisely separated form the actually working zone).
I like the many compartments, it created a special vibe. You can go work somewhere else, go have coffee, go rest… Flexibility ( you can come late, go late 24h access) you can come for few hours only. There is something to eat at any time (for the forgetful ones and the ones too deep in their work).
We do come here to be able to actually work, motivated by others working ( no procrastination at home), no interruptions, you can dive into your task and really forget about the world ( no kids running into your "office" at home 😉
Last, but not least good coffee.