Hey there!
Im Poornima, just another international student studying in Heidelberg. So glad to announce that I am the first Werkstudent at Tink Tank Coworking Space. The whole co working concept has its own charm to it, what do you think? A beautiful place where you can co work, co ideate, brainstorm, communicate and interact with other fellow coworkers.
It's love at first sight!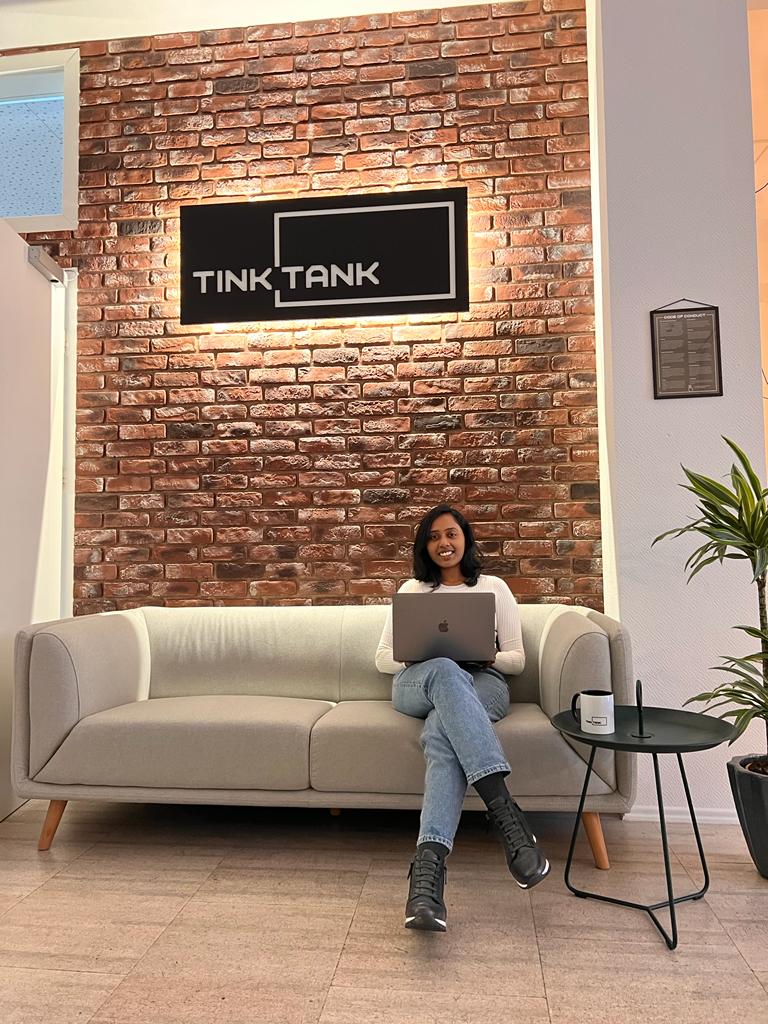 I am from India, from the south to be specific. I was not fond of the weather there, so I moved to Germany. Now I can't handle the cold here. How ironic is that? I used to be a Java developer, but I didn't like the cubicle job. So, I quit my job and started my career in Business Management. I am currently pursuing my masters in Global Business Management in SRH University.
A must have when you co work is to be as open as possible. Both interact and listen to other people. One thing I love about coworking is that, I get to have real conversations with people. Isn't that we all want? Being a chatterbox myself, Im curious about life, business, travel and pets. So, if you are bored and would like to talk to someone, you know where to find me!
Thank you Tink Tank for welcoming me into this beautiful community!